DRAWINGS & FINE ART PRINTS


James Edward Peck

(1907-2002)

James Edward Peck was born in Pittsburg Pennsylvania in 1907.  He was a painter, designer, illustrator, and graphic artist. He is known for his beautiful drawings and watercolors. He studied with Hans Hofmann at the Cape Cod School of Art in Provincetown, at the Cleveland Art Institute with Henry Keller, the  John Huntington Polytechnic Institute, and printmaking with Kalman Kubiny.  He received two Guggenheim Fellowships , and in 1947 became director of the new art department at the Cornish School.  There he taught drawing, painting, and advertising illustration, and worked as a graphic designer and illustrator. His exhibition record includes the Cleveland Museum of Art, the American Watercolor Society, The National Gallery, and the The Pennsylvania Academy of Fine Art.   

​               

Eric Holch

Since 1976, artist Eric Holch's limited edition prints and oil paintings have been exhibited in over 250 galleries and museums throughout the US, England, Austrailia, and Japan. Holch grew up in Andover, Mass, Greenwich, Conn, with every summer spent on the island of Nantucket. This New England upbringing continues to have a strong influence on both the subject matter, stark light, and crisp style of his original prints and oil paintings. He studied art, architecture and art history at Hobart College, and has won numerous awards in juried exhibitions throughout New England.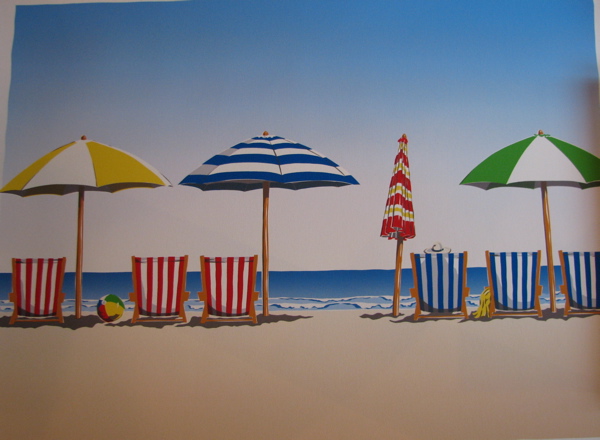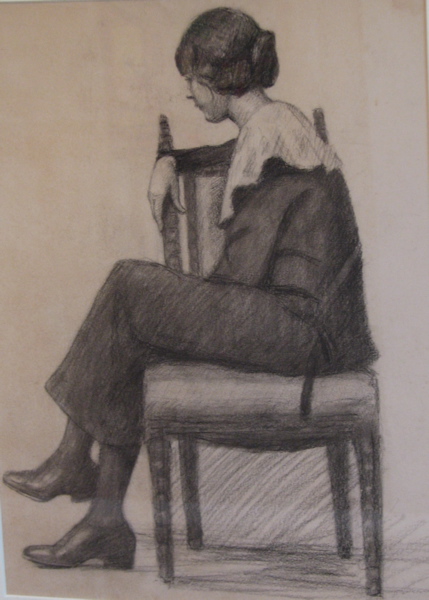 Alan Horton Crane (1901 - 1969)

Crane was born in Brooklyn New York.  He studied at the Pratt Institiute with Winood Weiss.  He went on to practice stage design at the American Laboratory Theatre and various summer stock theatres.  He was a noted printmaker who produced numerous illustrations for books and magazines.  He is best remembered for his series of lithographs on New England, many of these recording picturesque scenes of Rockport and Essex.  His work is included in the Smithsonian American Art Museum, The Library of Congress, The Carnegie Institute, and the Metropolitan Museum of Art.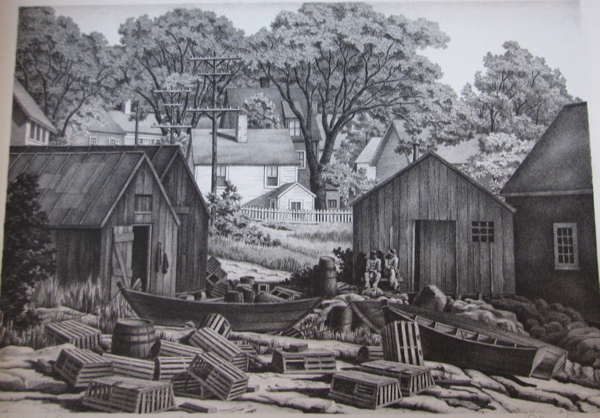 A SAMPLING OF OUR OFFERINGS

Summer Shadows, Serigraph, 15" x 20"

Woman in Chair, Charcoal, 12 1/2" x 10"

Fishermen's Cove, Lithograph, 10" x 13 3/4"